MARES 4.0+ Platform is the new exclusive IT platform designed and developed by an enterprise that produces, uses and manages the integration of production machines installed in factories.
MARES 4.0+ Platform, thanks to its Server/Client architecture, can be installed in different types of machines equipped with CNC or PLC, ensuring their effective control and management, all integrated with the production and logistic system of modern factories, and can be connected with the company's management systems.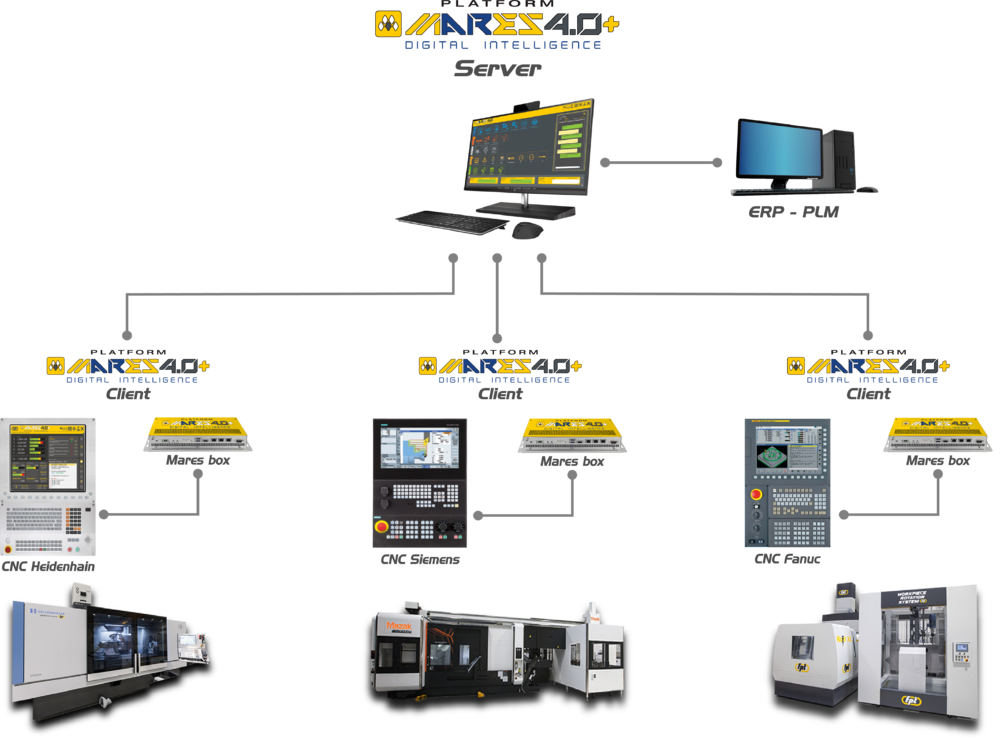 Features of the Interconnection
GUARANTEED INTEROPERABILITY
Between machines of different manufacturers and with different electronical systems.
Mares S.r.l. develops all communication drivers with all machine control systems.
There is no risk in losing machine data in case of interruption of the connection with the management system.
Your data are important, why risk losing them on the way?
All the data collected are certified with a digital signature before becoming available to the management system.
Certifying data origin prevents them from being altered.
OPERATOR INTERFACE DIRECTLY ON THE MACHINE
Easy, intuitive and identical for all the connected machines.
The operator working on the machine does not need to stay in office to connect with the management system.
It allows the machine to be easily integrated with any IT system.
We do not hide anything; through the newest IT standards, the data collected are made available to the company's IT system.